baby bottles & soothers: happy design, easy-to-clean, no BPA
NEW iiamo warm3 baby bottle
With our feeding bottle iiamo warm3 you'll get a baby bottle with heating cone. For regular use at home and for easy, warm feeds, outside. With iiamo warm3 you don't have to plan on beforehand when and where to warm the next bottle of milk when you and your baby are on the go. Just pack your iiamo warm3 and off you go to a cosy picnic in the park, to the zoo, the supermarket, your favourite café or to the airport for a nice family holiday. Some parents also appreciate the simple heating of baby's milk late at night.
Less planning, more adventure!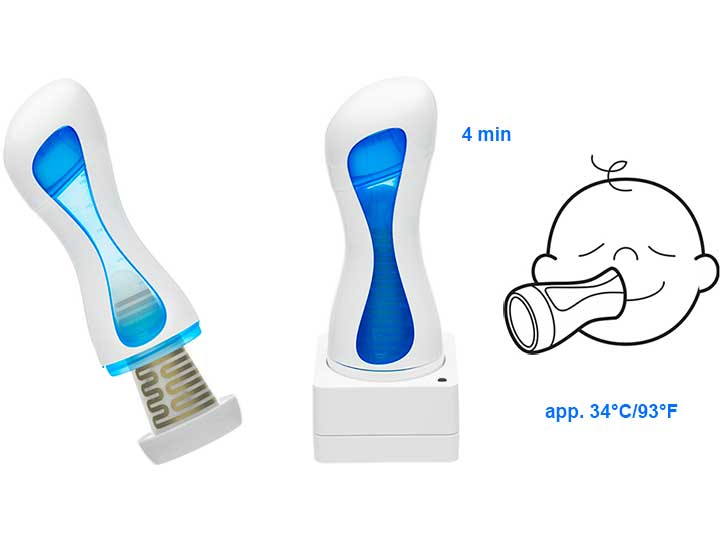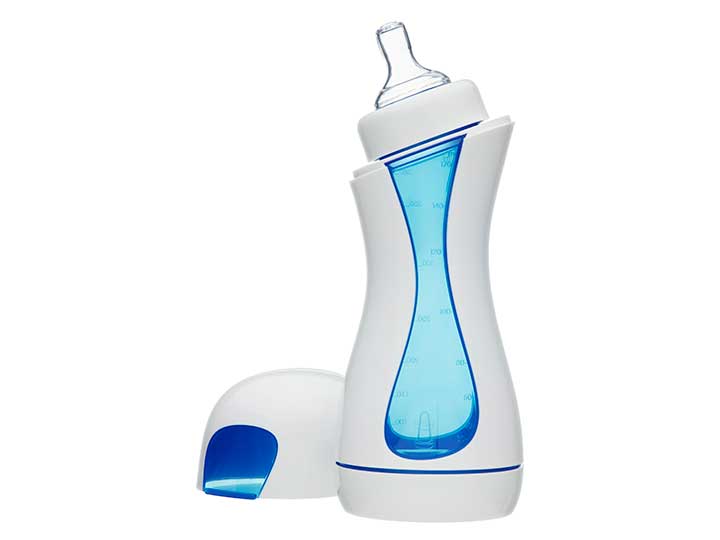 baby bottle iiamo home
For the daily use at home most parents prefer a classic baby bottle. iiamo home is your bottle for home use! It is basically the iiamo warm3 bottle without a bottle warmer – at a very attractive price! As a clever add-on all parts can be interchanged between all the iiamo baby bottles.
All our baby bottles come with the iiamo flow teat (0m+) made of 100% pure silicon and with a built-in anti-colic ventilation system. This prevents vacuum in the bottle and thereby lowers the risk of your baby swallowing air and becoming baby colic.
Like all our products iiamo home is 100% free from BPA (Bisphenol-A), BPS, parabens, phthalates, harmful colours and perfume.
drinking spout iiamo drink
The drinking spout iiamo drink fits all iiamo bottles. Just replace the teat-top with an iiamo drink to get a great looking drinking bottle in happy colours for kindergarten, school or sports. If dad doesn't use it on his racing bike, that is.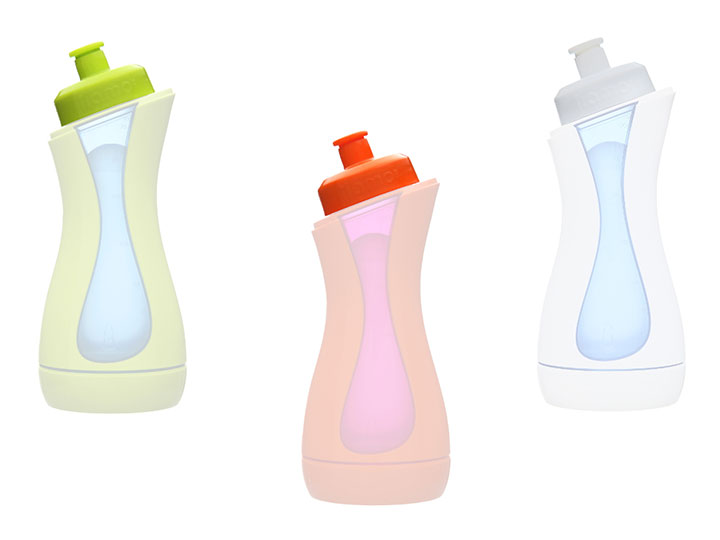 pacifier and -holder iiamo peace & string
iiamo peace is a pacifier in the same high quality and colourful design as the bottles. The air ventilation shape is good for breathing and prevents rashes around your baby's mouth. For the 100% silicone teat we have chosen an orthodontic shape because research shows that this shape reduces the risk of open bite.
iiamo string is a need-to-have soother and -holder set: The holder attaches the iiamo peace pacifier in a short string to your child's clothes. AND it also shields the pacifier teat from dirt and germs when packed away in mummy's bag.
The size of the included pacifier is 0-6 months. However, iiamo string is equipped with a flexible silicone ring, which is easily connected and dis-connected to the knob of an iiamo peace pacifier of all sizes.
teat iiamo flow
iiamo flow is made of 100% pure silicone and is the teat we use for the iiamo baby bottles. Research indicates a connection between vacuum in a baby bottle and baby colic. That is why iiamo flow has a built-in anti-colic ventilation system, allowing the bottle to adjust the intake of air when your baby is drinking. In this way vacuum in the bottle is prevented. That is a good thing because without vacuum the risk of your baby swallowing air and becoming colic is minimized.
Pull it in all directions before every use to prevent leaks between teat and bottle and make sure it closes.
iiamo, inspired from the Italian "andiamo": let's go!